Phoca Guestbook Latest Entries Module is a module for Phoca Guestbook component which displays latest entries of guestbook.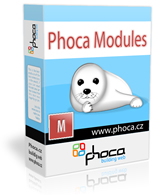 Requirements:
Joomla!1.5.10 (stable or any later version)
PHP 4.4.1 (or any later version) with GD library (graphics library for CAPTCHA creation)
Phoca Guestbook component.
This module is available for users who participated in the development of free Phoca extensions. Get mor infomration on:
contact page
or ask per email: info [at] phoca [dot] cz. Thank you.